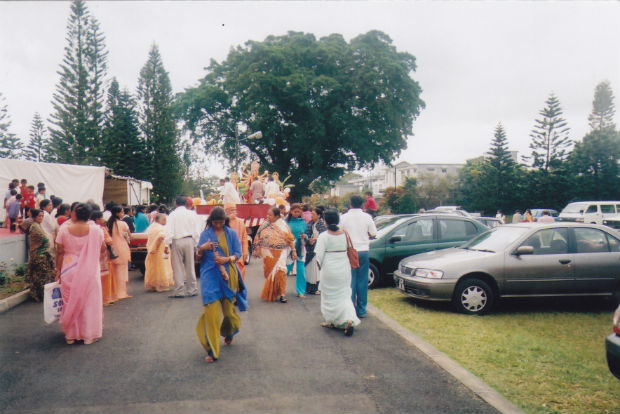 We visited Mauritius in the month of October. In Mauritius we felt that Indian heritage and culture is valued with much reverence and love. This is a picture of Ma Durga idol immersion.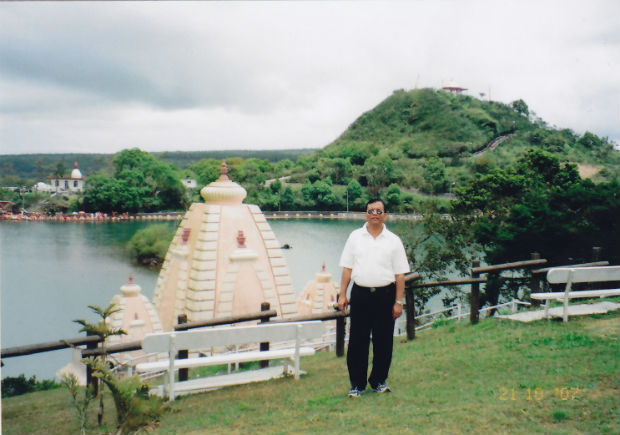 This lake is known as Ganga Talao in Mauritius. And just see at the top of the hill, there is a temple of Bajrangbali. In the background you will find several temples of Ganga, various images of Goddess Durga and Kali.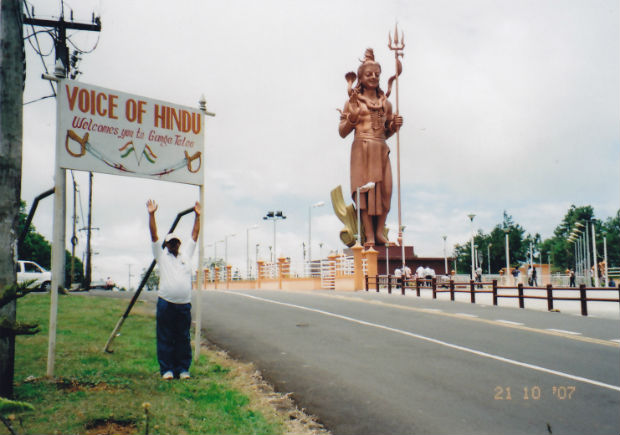 Near the Ganga Talao, this Shiva Idol has been erected. Interestingly, we have seen Mauritiuseshwar, a Jyotirlinga worshipped by Mauritians, majority are Hindus.