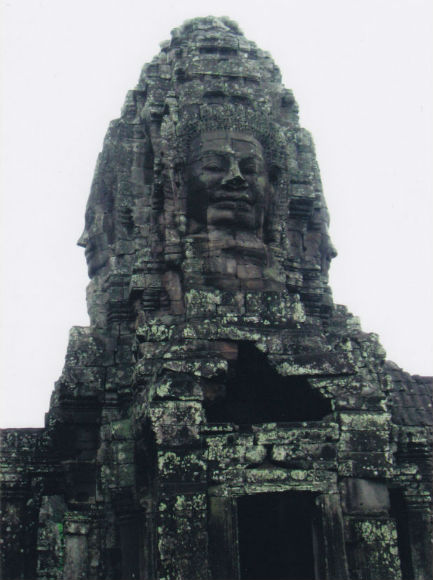 The viewer can recognize this temple sculpture and can find Bramha – the creator's face in it. While visiting Kampuchea, we have seen several temples and its splendid architectural views. This is only a symbol of it. There are thousands of these kinds of temples in Angkor Wat (Omkar Dham).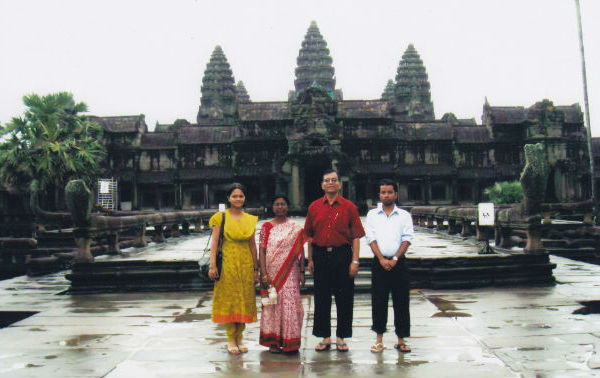 We are standing just before the main Angkor Wat temple of Brahma, Vishnu and Maheshwar. The temple front is guarded by mythological snake – Basuki and the temple is surrounded by an artificial water channel. Suryavarman II, son of Ksitindradity and Narendralakshmi, Khmer king renowned as a religious reformer and temple builder. Under his rule the temple of Angkor Wat, the world's largest religious structure, was constructed.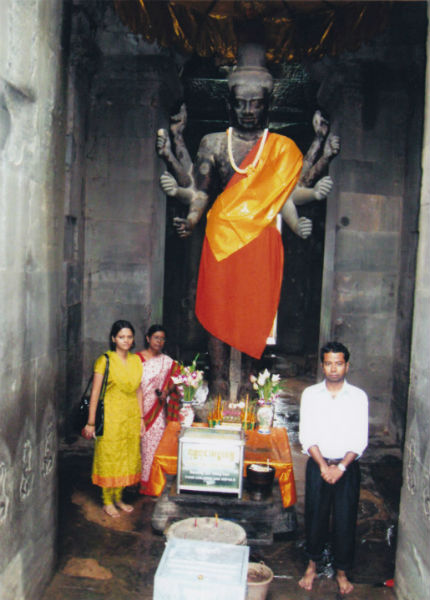 The deity of Narayana (Vishnu) at Angkor Wat Main Temple at Siem Reap, Kampuchea.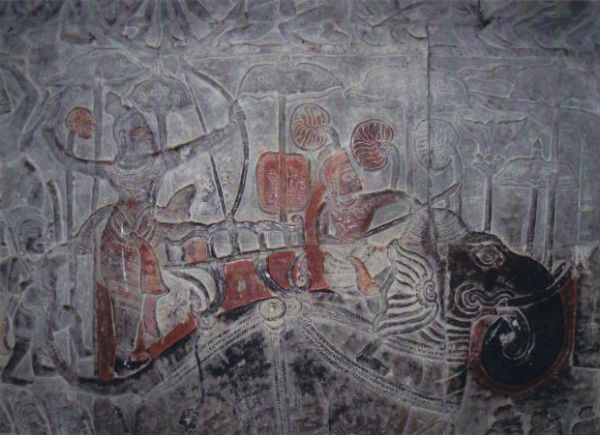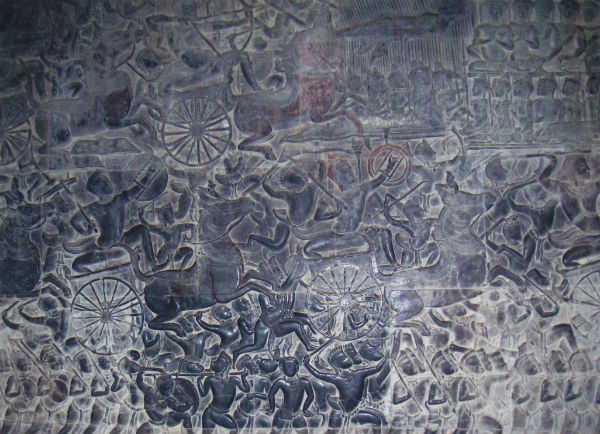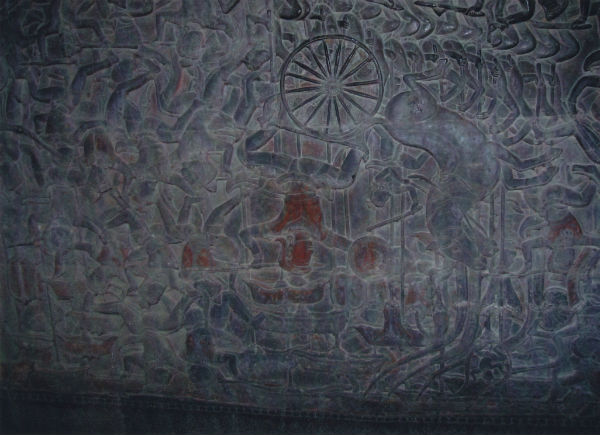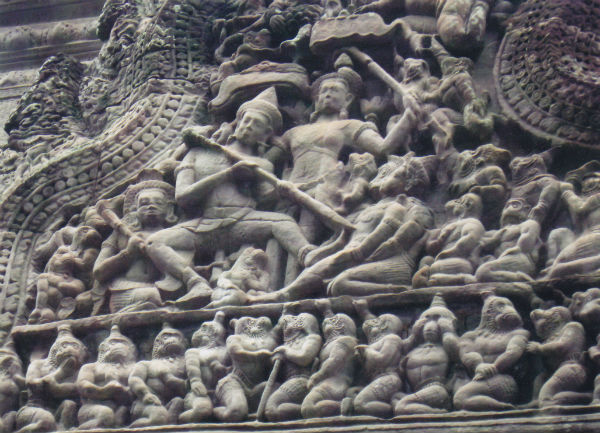 These are the stone carving art depicting the Ramayana and Mahabharata mythological story. The king Suryavarman and his successors had created these wonderful and magnificent temples all around the Angkor Wat.